24 Oct

Migrant Integration Lab: «the most important challenge is in France » MeltingBook Media Interview

Migrant Integration Lab is a global European device dedicated to the sustainable integration of migrants and ethnic minorities. Laura Petrache, one of the organizers, answered to our questions.

By Nadia Henni-Moulaï Entrepreneur des médias, Fondatrice de MeltingBook, Directrice de la publication et des Éditions MB.

Q: Could you explain us what is Migrant Integration Lab?

A: The migrant crisis has been one of the most prominent issues faced by European Union. We think its crucial to be change-makers like us, who are trying to create significant social impact by training migrants to become competitive work force for EU.

MIGRANT INTEGRATION LAB, is a global European device permitting the sustainable integration of migrants and ethnic minorities. For us a welcoming culture is one that contributes by helping migrants, newcomers and their families overcome obstacles in all areas of life, while also providing business start-up assistance and targeted employment. This is why we facilitate and foster economic and social integration of migrants by supporting them in the development of new business initiatives.

Migrant Integration Lab is based on the elaboration of:
– A Global Process of Newcomers Integration : this is achieved by Training and Capacity building and/or reinforcement via LABS, based on 4 simultaneous PILLARS:
Linguistic (social & cultural) pillar
Economic integration ("job targeting" & "entrepreneurship" mentoring ) pillar
Civism (citizenship) pillar
Intercultural dialogue (sustainable communities & hybrid identity) pillar
– The Training Methodology for newcomers and targeted public, but also for the main stakeholders at national level. The training of the main stake-holders & integration facilitators it targeted as to successfully manage migrant integration.
– A European Network as to permit good practices exchange and enable transnational cooperation. This network is based on a Global Ecosystem regrouping National and International actors, Stakeholders, Institutions working on Sustainable integration issues.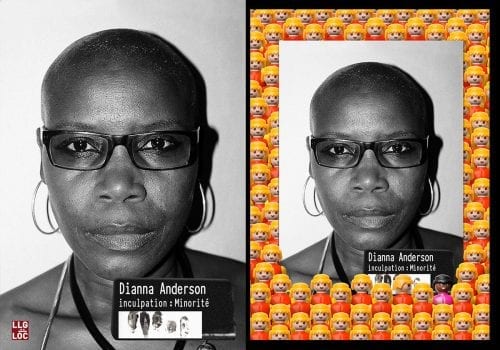 Q: MIL is leading in partnership with « Ecole des Ponts Business School », which is one of the most famous symbol of French elites. This is a great news…
A: On short : B1-AKT //Migrant Integration Lab within the context of its global awareness campaign initiatives inspired by the Global Goals for Sustainable Development is launching a Citizens Diplomacy International awareness campaign, an open social media dialogue. In today's context as Migration crisis but also the rise of extremism and populism, we need to implement sustainable solutions for migrants' holistic integration.
Vision: Migration is a chance for our societies to reach their full potential. Our initiative, Migrant Integration Lab creates the best conditions for people who arrive in Europe to be innovating entrepreneurs, change makers or artists in a position to act and create value and to be a source of innovation for host societies.
This year we are teaming up with "Ecole des Ponts Business School" full MBA, young leaders. This project is tailored as to build Positive & Sustainable Social Impact. École des Ponts Business School's Full Time MBA is a flagship program for Innovation Management in a global economy.
The program leverages the latest research and traditions of excellence in Innovation, Technology Management and Entrepreneurship.
Our Labs are based on transnational frameworks that are giving policymakers a new lens with which to develop innovative public programs, and public-private partnerships across borders. And because of the economic implications of transnationalism, it provides opportunities for businesses, social entrepreneurs, and governments.
Q: According to a recent survey, at leat 70% of French people refuse to welcome migrants. How do you work to change this reality and incitate French to change their views on migrants ?
A: By empowering, training and accompanying migrants we facilitate integration, develop work insertion, entrepreneurship and help elaborate livelihood projects. By our actions, we encourage public debate, contribute and promote awareness, citizenship, economic growth, sustainable communities & development.
We become "builders' of intercultural dialogue" and promoters of a "balanced gender representation and their actions ". We are committed to strengthening the ability of the host society to adjust to diversity, increasing the understanding and acceptance, promoting employment for migrant women and sustainable learning for young migrants.
As results, we are forecasting a more vibrant, cohesive society shared and valued by established and newcomer residents of different experiences, histories, ethnicities, and backgrounds but also an increased productivity, a robust economy through an expanded base of workers, consumers, taxpayers, and entrepreneurs.
In our opinion, Global Competitiveness can be expanded through a multi-lingual, multi-cultural workforce and the revitalization of declining communities can be achieved through the contributions of migrant families working in tandem with their native-born neighbors, these are few of the reason of empowering migrants to successful.
By cultivation a thriving ecosystem for social innovation and more sustainable, equitable, and inclusive communities we can help refugees and migrants socialize.
By fostering respect and understanding for diversity, democratic values and citizenship we give citizens the opportunity to discover, learn from and understand the values and cultures of refugees and migrants and in the process enrich their own.
We believe in stronger communities with the ability to constitute a France where all members of society-regardless of race, national origin, or socio-economic status, live in dignity and equality.
Q: The question of migrants is a hot political issues. Are politicians involved in this project?
A: In terms of challenges, the most important ones that we are still facing are in France. The fact that the initiative came behalf Civil Society members had encountered difficulties concerning institutional actors in France, however the European and international support was very strong.
What keeps us going is that we lead the change .Our initiative differs from other existing initiatives because it has the particularity to implement a sustainable integration process by means of global device of integration; this is favoring the responsibility, the autonomy and the economical rapid integration by means of entrepreneurship projects.
Our device is profoundly democratic, it is creating intercultural dialogue within a bidirectional process involving migrants and receiving communities but also creating social and societal innovation, having as result a more vibrant and cohesive society.
The problem is that in France most of the actions concerning migrants' are neither aligned, nor sustainable and a real policy of integration is not yet implemented. This is why at local level; in France we are providing a transnational framework. For us integration is a matter of "belonging and becoming", it takes time but we think that the future of Europe is bright and France something to say about it. (Laura Petrache & Yannick Le Guern).
In our opinion, the future of the European Union will be sustainable or it will not be at all. In order to achieve a sustainable future, a change is needed in terms of policies. Integration processes are too complicated to locate policies in one place alone.
It is necessary to distinguish between levels of governance and formulate policy responses where they are needed; seize opportunities where they arise or originate.
The transnational framework can be the answer as it gives policymakers a new lens with which to develop innovative public programs, and public-private partnerships across borders.
Q: What are the feedbacks of the migrants who get involved in your program?
A: The feedback is very positive and that makes us very happy! We are particularly proud of their projects and the fact that almost all of them have a social and societal dimension. Khaled Kaka, one of our leading migrant entrepreneurs sends us these inspirational words:
"The first thought that I had when I first arrived in Paris, is to experience the French culture, by meeting
people and make a network of strong relationships, be part of the society For me, Refugees or newcomers are a workforce that I call «The Mobile Nations » that moved from their natural place to another for many reasons such as (climate change, conflicts, economic issues etc).
To achieve a successful integration, the European governments and the European Union and private sector such as Banks and institutions, they should support the projects that are built jointly by the local in partnership with newcomers and stop supporting the one side solution that is built by only the citizens of the country when they don't really know what newcomers needs, skills, and mindset.
This may stop the waste of inefficient financial support and may unlock the real potential of the newcomers and create an opportunity for economic grow, then and only then, programs may help refugees to be an actual part of the society. Special Thank you to my mentor Laura Petrache» Khaled.
"Refugee is just a name and together we can overcome the challenges with our brothers and sisters with that status especially , negative challenges that they are facing in everyday life. This not means by give them a million of euros, but giving them access on how to make their lives sustainable.
All over the world refugees are hustling hard to get access on education and finance protection which still impossible and those who benefit from the few organisations like Migrants Integration Lab – Sustainable Solutions are not many … From the refugees that I managed to talk with coming from different areas around the globe, and yet it's very difficult for us to believe in them because we only think about ourselves and I'm saying this due the experience. Since a refugee is not allowed to get a finance loan and be considered as equal citizen, people are not considering him as a human being who can have access to other services similar to rightful citizens.
If I would be entitled to write an article about this situation and start with introducing myself as Iragi Zabona a Refugee from Uganda, few will read it. But still, Migrant Integration Lab gave me a chance to express my feelings and write upon it. Thank you. With much love, Iragi.»
By Nadia Henni-Moulaï Entrepreneur des médias, Fondatrice de MeltingBook, Directrice de la publication et des Éditions MB.
See the article here below:
Please consult the Arabic and Spanish versions of the article on the pages 2 and 3.